About my eBooks
My eBooks will be a collection of poetry tutorials for children and teenagers.
A unique selection of my poems composed in an anthology
Acting tips/advice/monologues/script to screen tutorials
Children's books
Health and wellbeing
Journals
Books
All coming soon!
To Purchase on amazon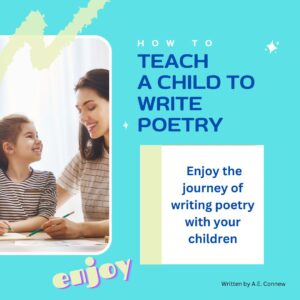 How to Teach to Your child to Write Poetry Age 5yrs to 9yrs
How to Teach your child to Write Poetry Age 9yrs to 12yrs
In the name of full transparency, please be aware that this blog post contains affiliate links and any purchases made through such links will result in a small commission to me (at no extra cost to you).